Engineering professor's ACS Petroleum Research Fund grant provides new energy to her research
Engineering professor's ACS Petroleum Research Fund grant provides new energy to her research
January 24, 2023 - by Kim Delker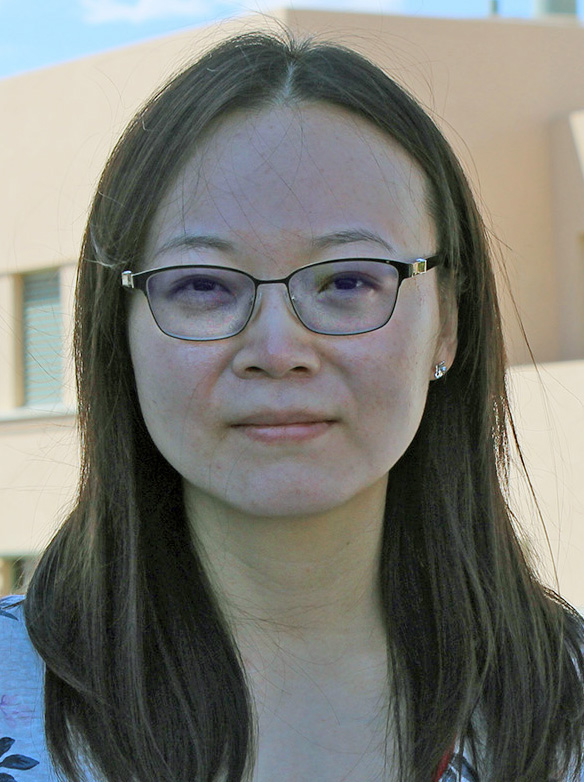 Shuya Wei, an assistant professor in the Department of Chemical and Biological Engineering at The University of New Mexico, is the recipient of an American Chemical Society Petroleum Research Fund (ACS-PRF) Doctoral New Investigator grant.
The award, for $110,000, begins Sept. 1, 2023, and ends Aug. 31, 2025. The title of Wei's project is "Nanostructured Anodic Metal Oxides for Selective Electrocatalytic Conversion of Methane."
Wei said the project aims "to bridge the mechanistic studies of composition-structure-property relationships of nanostructured anodic metal oxides for electrocatalytic methane activation."
"The direct partial oxidation of methane to methanol promises an economic and environmentally friendly approach to utilize natural gas," she said. "Unfortunately, current technologies confront a grand challenge in catalysis development, particularly in the context of distributed sources."
She said that research has in the past been focused on the design of metal oxide catalysts to improve the activation of methane under electrochemical conditions, but this project will explore new possibilities.
"The fundamental relationship between surface catalytic limitation and selectivity has not been exploited yet," Wei said. "We expect to provide a framework to rationalize the design of metal oxide electrocatalysts for methane conversion beyond the state of the art."
She said that it has been estimated that around 150 billion cubic meters of methane per day are burned as waste at oil fields around the globe, which corresponds to 20% of the U.S. gas consumption. Methane flaring happens at remotely-located oil fields where there is insufficient infrastructure to store and transport the gaseous methane.
"It is crucial to find more sustainable solutions for the use and conversion of methane to fulfill the growing energy demand," she said.
One promising solution to this issue is to develop a remote-deployable technology which can oxidize methane into a liquid fuel, such as methanol, that could fit better into the existing infrastructure.
Wei, who joined UNM as a faculty member in 2019, said this award will greatly benefit her research, taking it in a new and exciting direction.
"The ACS-PRF Doctoral New Investigator Grant will enable me to initiate a new research line in my early career," she said. "It will help me start working independently on electrocatalytic methane conversion that I am super interested in but haven't had an opportunity to pursue before."