New project strives to advance diversity, equity, inclusion and justice in STEM higher education
New project strives to advance diversity, equity, inclusion and justice in STEM higher education
March 22, 2023 - by Kim Delker
Faculty from The University of New Mexico School of Engineering are leading a new National Science Foundation-funded project in collaboration with Arizona State University that will focus on diversity, equity, inclusion and justice in STEM higher education.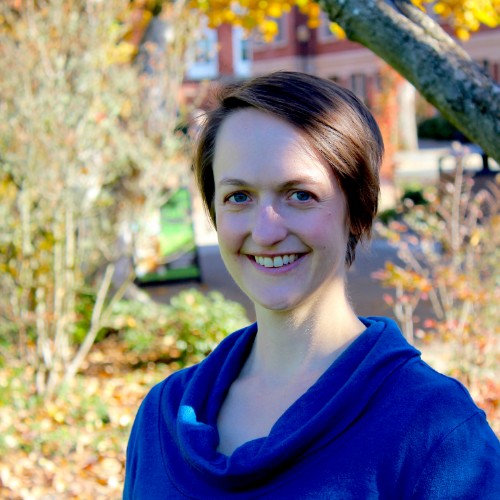 Susannah Davis, a research assistant professor in the Department of Chemical and Biological Engineering and the Organization, Information and Learning Sciences (OILS) program, is the principal investigator of "Increasing the Effectiveness of Justice, Equity, Diversity, and Inclusion-Focused Institutional Change Teams through a Community of Transformation."
The $1.2 million project begins April 1 and ends Sept. 30, 2026. Davis is working with Vanessa Svihla, who is also a faculty member in OILS and chemical and biological engineering, and Nadia Kellam, who is a faculty member in the Ira A. Fulton Schools of Engineering at Arizona State University.
Davis, Svihla and Kellam will create a multiyear, cross-institutional community of transformation to support faculty and administrators' commitment and capacity to improve access, experiences, and outcomes for students and other stakeholders in science and engineering programs.
Davis said that although many efforts to implement organizational change to improve equitable access, experiences and outcomes in science and engineering have been tried through the years in university-level STEM programs, many of those efforts have not been successful. This project strives to change that, in part by building on the successful FACETS project (Formation of Accomplished Chemical Engineers for Transforming Society), an NSF-funded program led by UNM to transform chemical engineering education, which began in 2016 and concluded in 2022.
"We know that the kind of culture and organizational change that it takes to create and sustain policies and practices that will improve the experiences and outcomes of students, faculty and other members of higher education communities is really complex and difficult work — and it often fails," Davis said.
"Change efforts in higher education are challenging for many reasons, including that faculty have not received training in organizational change, effective change needs a broad base of support and because it's hard to change engrained policies, norms and cultures. Consequently, institutions may be continuing to use policies and practices that don't effectively address inequities in higher education for historically marginalized communities, including students of color, women and people with disabilities."
This project will draw on previous research on organizational change in higher education that highlights the importance of social relationships for equipping faculty and other stakeholders to make significant changes to their mindsets and practices. The team will create a community of transformation to support faculty who are working to make changes focused on diversity, equity, inclusion and justice in their own departments and institutions. This community of transformation will provide space for members to share stories, create a sense of community and learn from each other's experiences.
This project and related research will also be used to design resources and tools to support other institutions seeking to implement similar changes in diversity, equity, inclusion and justice (DEIJ).
"This approach is a particularly good match for DEIJ-centered organizational change, which requires not only individual adoption of new practices, but also transformation of institutional structures and practices," Davis said.
Svihla said the project will use creative techniques to support the community members to be ambitious and visionary.
"One of the exciting aspects of this project is that we will use storytelling, fiction and other creative design activities to help our community imagine new possibilities that are more just and inclusive," she said.
The team will conduct research on how these community activities help support institutional change.
"This work aims to advance our understanding of how communities of transformation can help DEIJ-focused institutional change efforts succeed and move us toward a more just future," Davis said.
Davis, Svihla and Kellam have extensive experience with institutional change and engineering education efforts. Davis, who joined UNM in fall 2020, focuses her research on organizational change and equity in educational institutions. In 2021, she was selected as a National Academy of Education/Spencer Postdoctoral Fellow. In 2018, Svhila won an NSF CAREER Award for "Framing and Reframing Agency in Making and Engineering (FRAME)." Earlier this year, she was awarded an NSF grant for "Agency in Chemical Engineering Experiments."