Engineering Expo
Engineering Expo is an annual event that showcases our outstanding senior student capstone projects to our corporate partners and to other students and faculty as well. Meet some of our brightest students who are poised to make an impact in the world of engineering.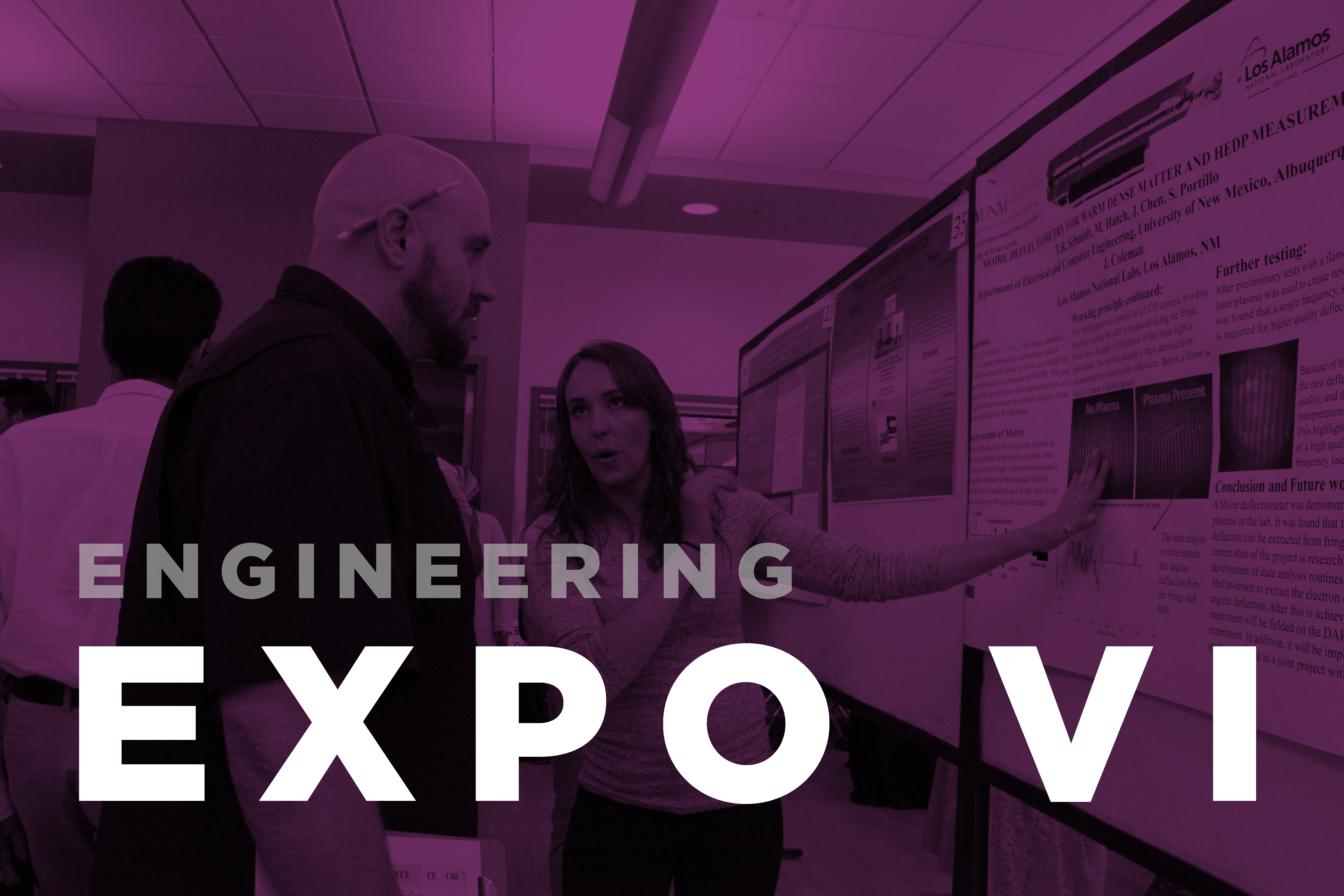 Engineering Expo VI
May 8, 2020, 1:30 - 5:00 PM
Expo VI canceled due to COVID-19 crisis
Centennial Engineering Center (CEC) Stamm Room, courtyard and auditorium.
Event Activities: Poster and pitch sessions (prizes will be given again this year for both sessions)
Participating Departments: CBE, CCEE, ECE, ME and NE
Questions?
Contact Jamie Gomez, Department of Chemical and Biological Engineering: jrgomez@unm.edu