2 School of Engineering students win 'I am STEM' award
December 8, 2017 - By Kim Delker
Two students in The University of New Mexico Department of Electrical and Computer Engineering received the "I Am STEM Award," sponsored by the STEM Collaborative Center at UNM.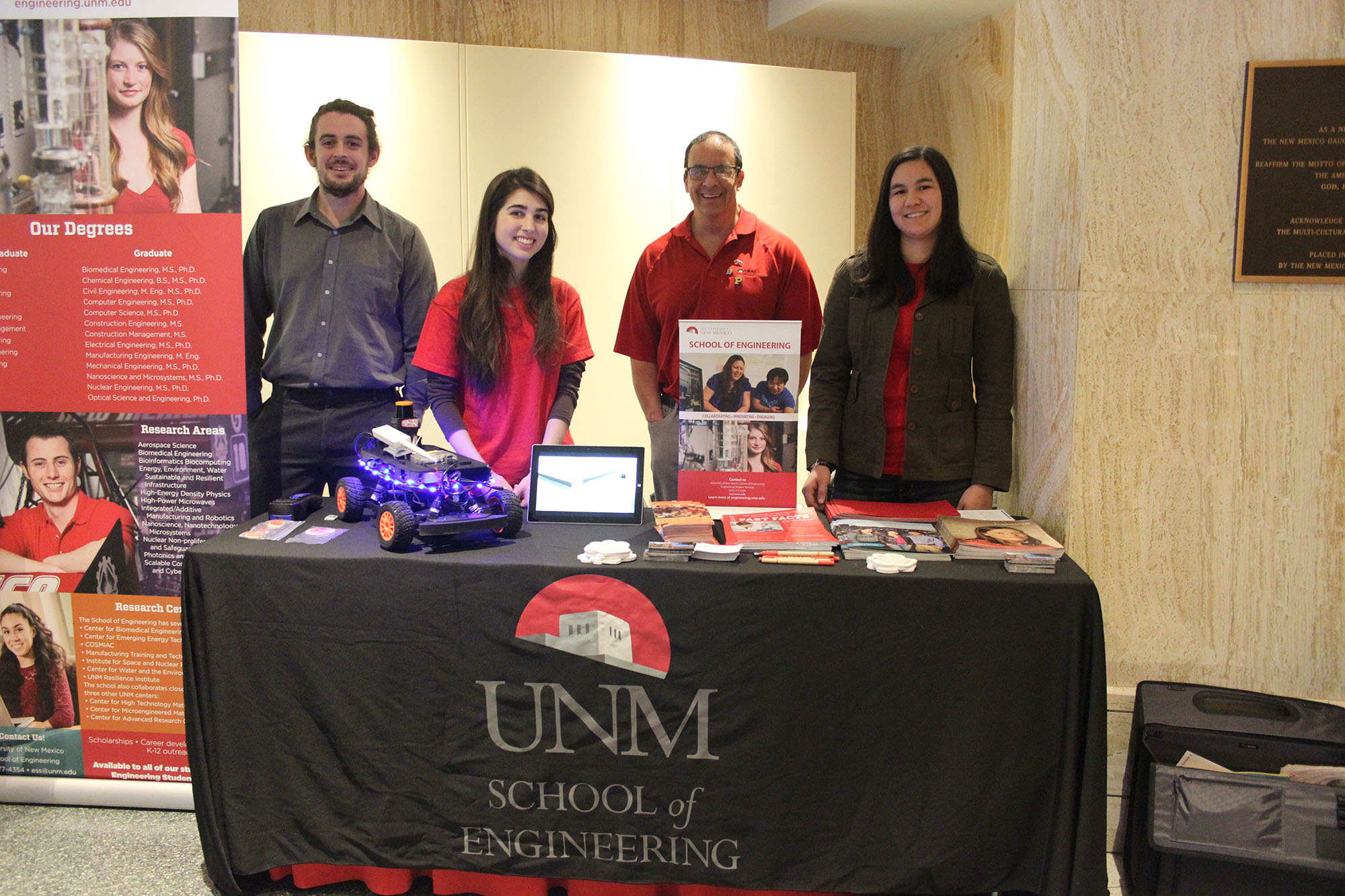 Rebecca Kreitinger, a senior in computer engineering, and Carolina Gomez, a senior in electrical engineering, were award recipients. They both work as outreach coordinators in the Multi-Agent, Robotics, and Heterogeneous Systems (MARHES) Lab, coordinated by Professor Rafael Fierro.
The award recognizes and honors UNM undergraduate students for their commitment to STEM success for themselves as well as their communities through exceptional UNM campus and community engagement. 
An awards ceremony will be planned in the future.