UNM technology showcase entices industry leaders
March 21, 2019 - by Rachel Whitt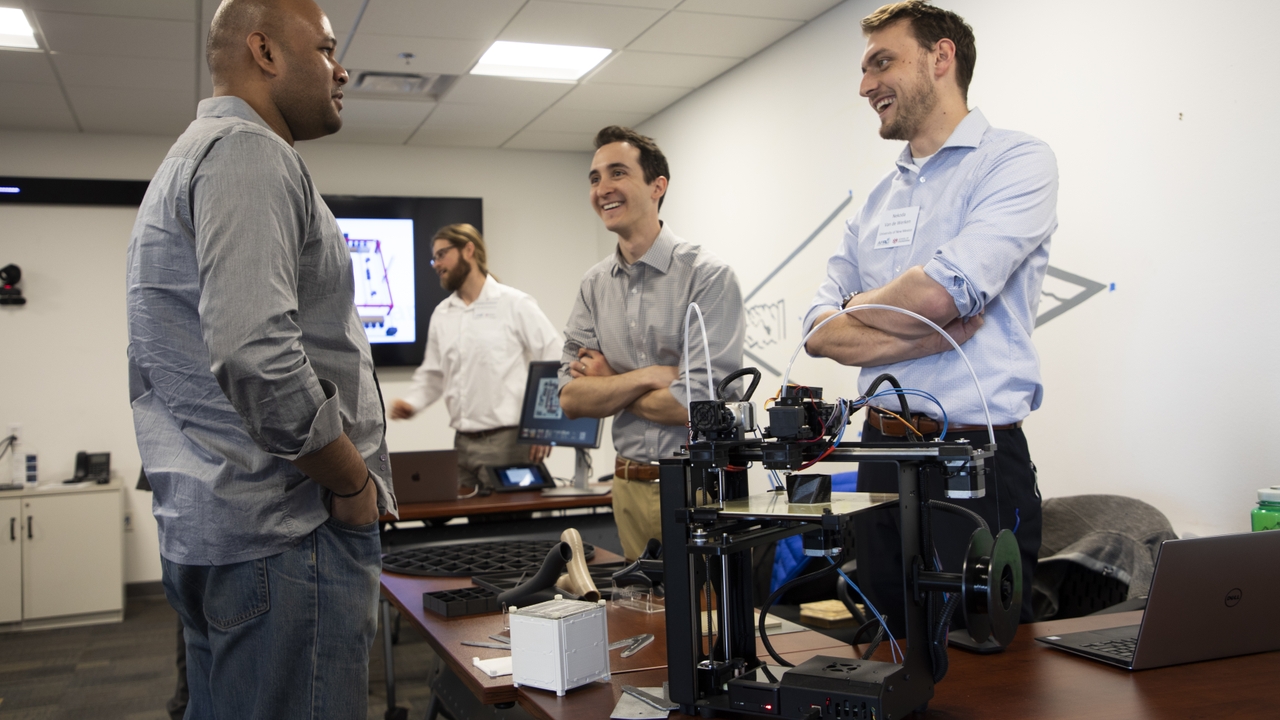 Representatives from a plethora of research industry manufacturers and stake holders took part in the inaugural Agile Manufacturing Center Showcase, hosted by The University of New Mexico (UNM) and the Air Force Research Laboratory (AFRL).
The UNM/AFRL Agile Manufacturing Center Showcase aimed and showing manufacturing industry leaders technology being developed by UNM and AFRL through presentations, demonstrations, posters and a keynote address.
"The goal here is to bring together three components: government, academics and private industry," said Christos Christodoulou, Jim and Ellen King Dean of Engineering and Computing. "And by bringing those three together, we're creating a wealth of economic opportunities for Albuquerque and the state of New Mexico."
Lockheed Martin, Los Alamos National Labs, Sandia National Labs, Sol Oriens, Kirtland Air Force Base, General Atomics, New Space New Mexico, CABQ and New Mexico Tech were just a few of the groups represented at the event in late February at UNM's Lobo Rainforest.
The UNM/AFRL Agile Manufacturing Lab is a center of open innovation that aims at enhancing local economic impact while stimulating strategic relationships in agile manufacturing and educational partnerships between the UNM School of Engineering and AFRL. It was established in 2018 using government funding through an agreement with AFRL.