ECE team wins third place in design contest
July 17, 2019 - By Kim Delker
A team from The University of New Mexico's Department of Electrical and Computer Engineering won third place in an international student design contest.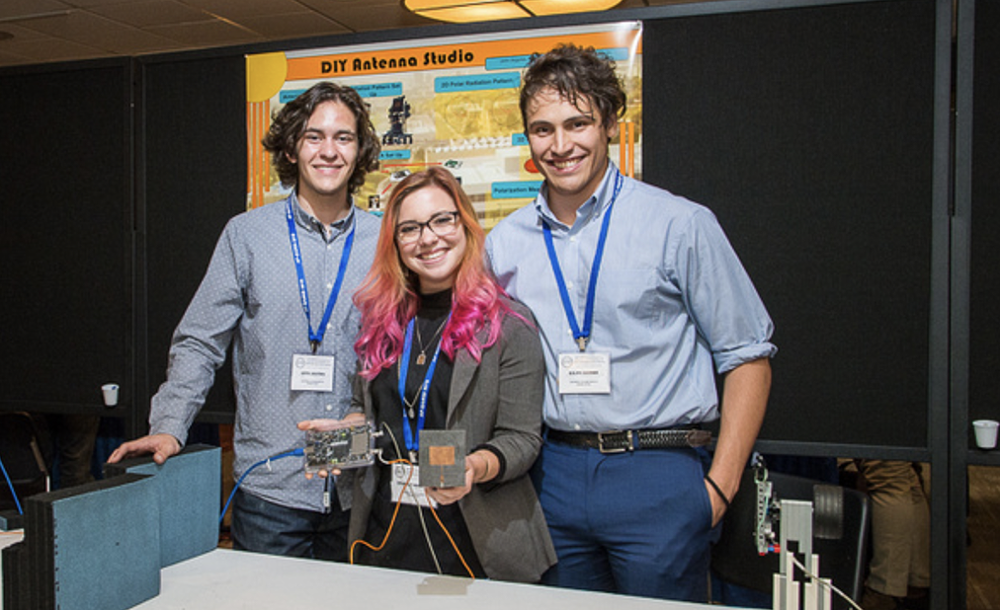 Above: John Argyres, Delaney Heileman, Ralph Gesner
The team, made up of students Ralph Gesner, Arjun Gupta, John Argyres, Daniel Feaster and Delaney Heileman, presented "Novel and Instructive Antenna Measurement Method." Faculty advisor was Christos Christodoulou. Teams were tasked with proposing a setup that characterizes/demonstrates the properties of an antenna system and provide educational material to explain these properties.
The award was announced at the 2019 IEEE International Symposium on Antennas and Propagation and USNC-URSI Radio Science Meeting earlier this month in Atlanta.
UNM was one of six international teams selected as a finalist and invited to attend the conference.