UNM Engineering online master's programs ranked No. 50 in nation by 'U.S. News'
UNM Engineering online master's programs ranked No. 50 in nation by 'U.S. News'
January 26, 2021 - by Kim Delker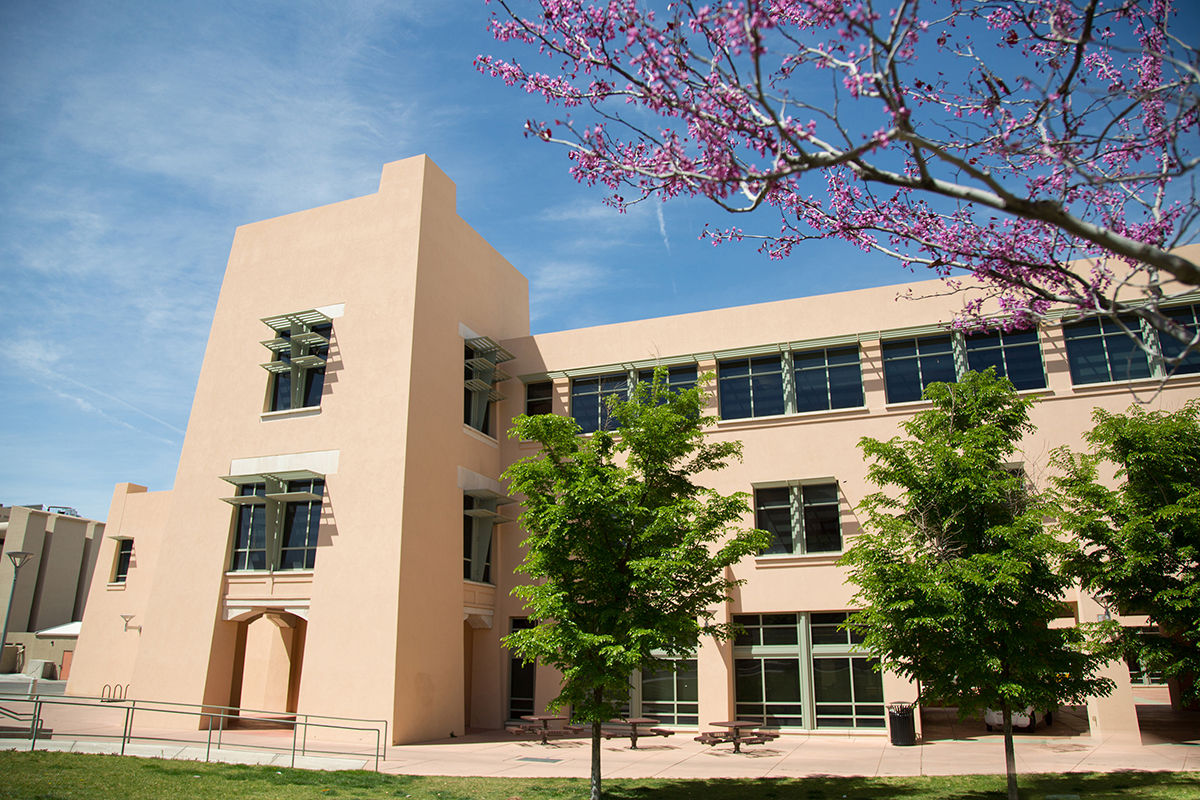 The University of New Mexico School of Engineering's online master's programs have been ranked top 50 in the nation, according to a U.S. News & World Report survey released January 26.
The School of Engineering's online graduate programs ranked No. 50 in the 2021 Best Online Programs poll. That was up from No. 53 in 2020 and No. 68 in 2019. The first year the School submitted data for the survey was 2017.
"To be in the top 50 in the nation in U.S. News is an incredible accomplishment," said Christos Christodoulou, Jim and Ellen King Dean of Engineering and Computing. "To be ranked so highly among some of the most respected programs in the country speaks highly of the quality of our programs. It's especially meaningful to see how quickly our rankings have risen in such a short period of time. Now that nearly all programs have been forced to transition online, it is more important than ever that the quality be high, and I am proud that ours ranks among the best."
Among public universities in the survey, UNM's engineering online programs ranked No. 37.
The School of Engineering has established several all-online graduate degree programs the last several years:
The master of construction management program, which has been offered for several years through a combination of online and in-person courses, switched to an all-online format in 2016. The program, which is managed out of the Department of Civil, Construction and Environmental Engineering, combines business management skills specifically focused on the construction industry. Courses focus on safety, law, construction documents, equipment, LEED standards and other topics of interest to working professionals in the construction industry.
The Internet of Things computer engineering master's degree program focuses on the growing area of Internet of Things, which is a collection of physical devices that contain embedded electronics, software, sensors and networking capabilities. The program offers courses in subjects such as machine learning, digital signal processing, cybersecurity and cloud computing.
The master's in space systems engineering offers two tracks, one leading to a master's degree in electrical engineering and one to a master's in mechanical engineering. The degree programs were developed with careers in mind, with input from the Air Force Research Laboratory Space Vehicles Directorate, based in Albuquerque, to provide graduates with the advanced skills to further their career in the space systems industry.
There are also plans to expand the online degree offerings in the School of Engineering in the next year, Christodoulou said.
Those interested in learning more about UNM's online programs can visit online.unm.edu.
For the U.S. News online program rankings, schools were judged on several factors:
Engagement, or the extent to which a degree program uses strong online teaching practices so students stay enrolled and graduate in reasonable time
Services and technologies, focusing on how programs incorporate diverse technologies to allow for students to more flexibly complete their coursework at a distance as well as the quality of student support services, career guidance and financial aid resources
Faculty credentials and training, measuring the degree to which online instructors' credentials mirror those of on-campus faculty, as well as effectiveness of the resources utilized to train instructors to teach distance learners
Expert opinions from surveys of high-ranking academic officials
Student excellence, or the extent to which students who enter an online program have proven aptitudes, ambitions and accomplishments that enable them to handle the rigors of online learning.