Online informational session on medical physics master's program February 16
February 9, 2021 - by Kim Delker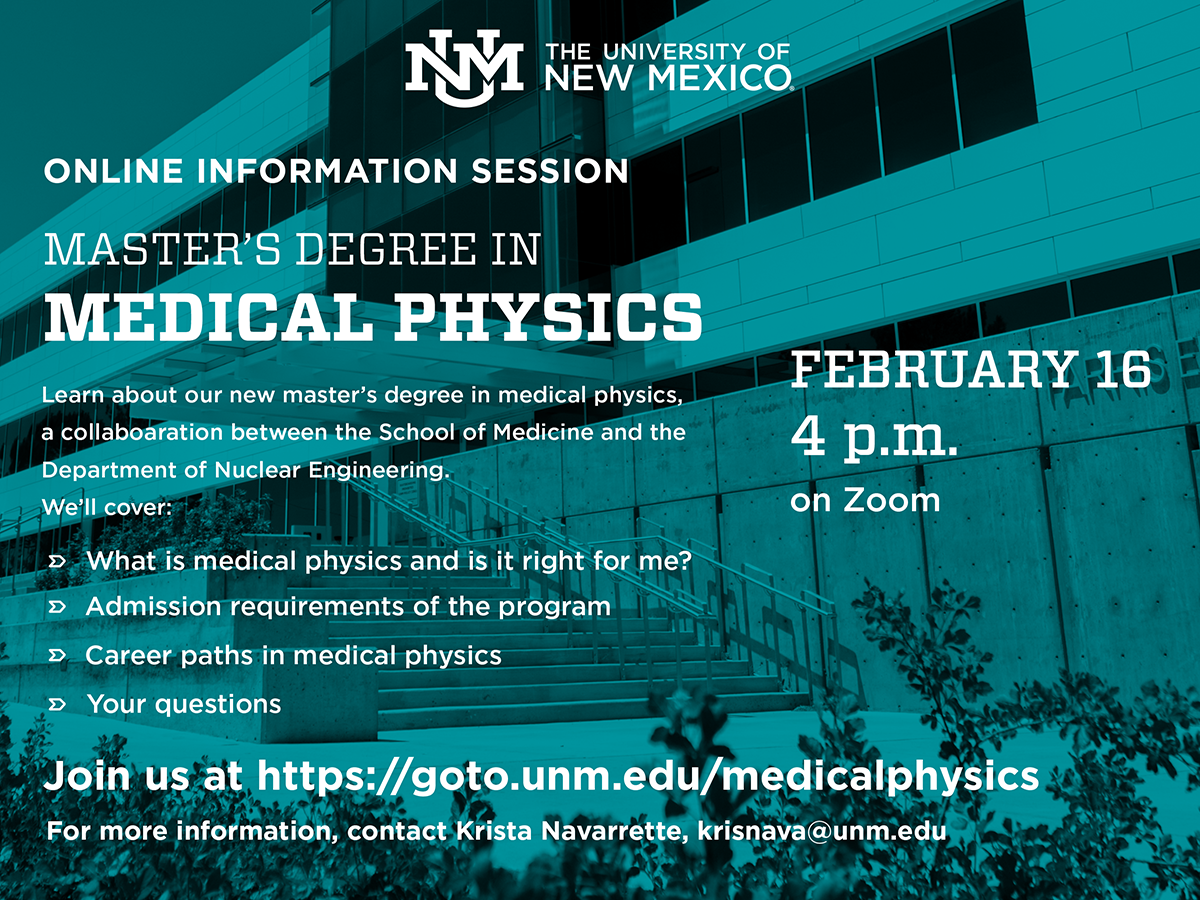 Those wishing to learn more about The University of New Mexico's master's degree in medical physics program are invited to attend an informational session this month.
The program will be held at 4 p.m. February 16 on Zoom.
The session will cover the requirements of the program, the kinds of careers graduates can pursue and a chance to ask questions of the program directors.
The medical physics master's program is a collaboration between the School of Medicine and the Department of Nuclear Engineering.
Additional information about the program can be found online. Questions can be directed to Krista Navarrette, senior academic advisor in the Department of Nuclear Engineering, at krisnava@unm.edu.