Nominations for 2021 Distinguished Alumni Awards are now open
June 3, 2021 - by Kim Delker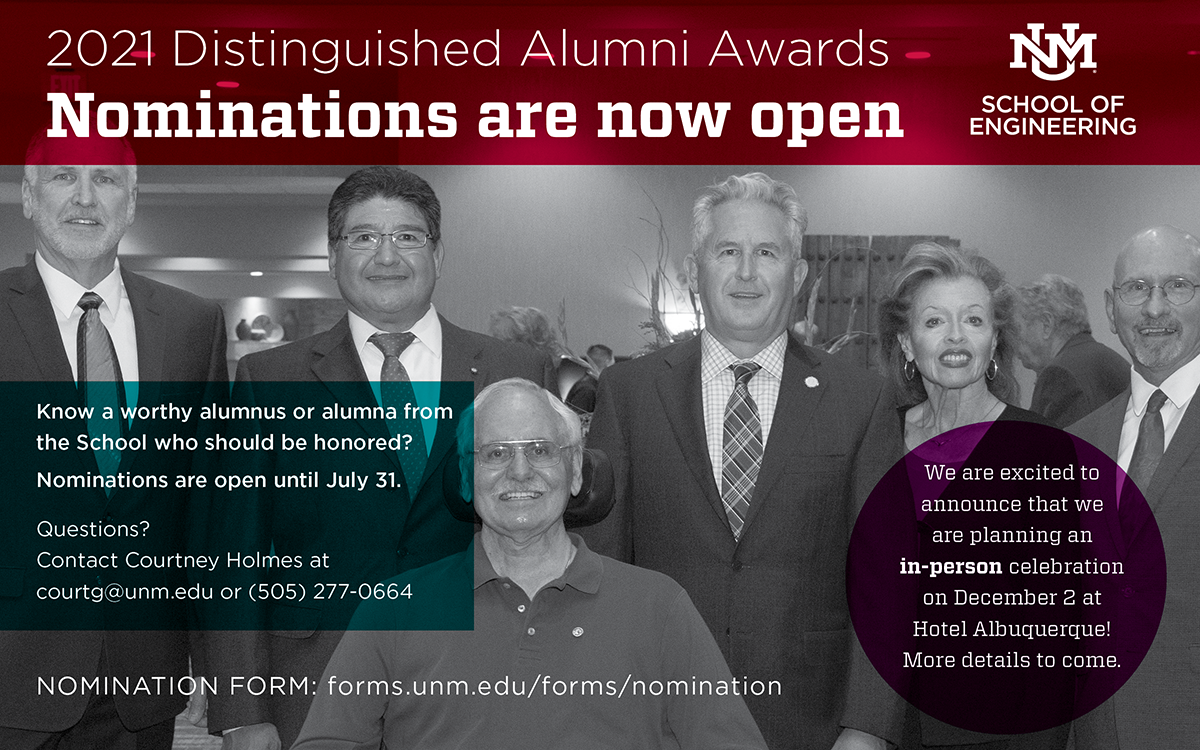 Nominations for 2021 School of Engineering Distinguished Alumni Awards are being sought through July 31.
The nomination form is available at forms.unm.edu/forms/nomination.
Any alumnus from the School of Engineering is eligible to be nominated for an award. One honoree from each of the School's six academic departments will be selected, as well as a Young Alumni Award winner (those under 45) and a recipient of the Alumni Leadership Board Exemplary Service Award.
Additional information can be found here.
The Distinguished Alumni Awards are scheduled with an in-person celebration December 2 at Hotel Albuquerque.
Those wilth questions can contact Courtney Holmes at courtg@unm.edu or (505) 277-0664