Students from Mescalero Apache High School visit engineering labs as part of E4USA
Students from Mescalero Apache High School visit engineering labs as part of E4USA
November 18, 2021 - by Kim Delker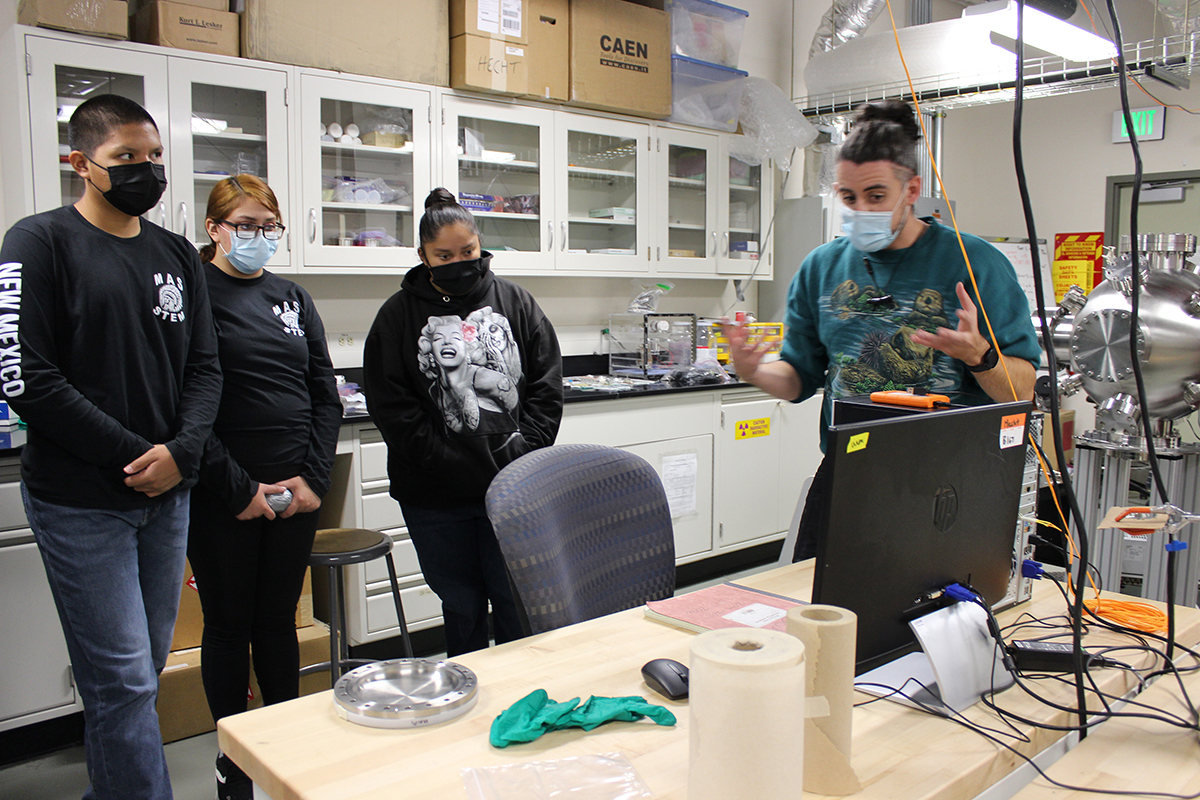 Graduate student Phoenix Baldez gives Mescalero Apache High School students a tour of a lab in the Department of Nuclear Engineering.
Students from Mescalero Apache High School in New Mexico visited several labs in the School of Engineering on November 16 as part of the Engineering for Us All (E4USA), a National Science Foundation-funded pilot program to bring engineering courses to high schools.
During the UNM visit, the students visited labs in several departments, including nuclear engineering, mechanical engineering, and chemical and biological engineering, and also participated in a campus tour and presentation about the School of Engineering's academic offerings.
The E4USA partnership to bring design-based introductory engineering courses to students began in fall 2020. The School of Engineering is also partnering with Sandia Prep High School.