Chemical and Biological Engineering recognized in two recent entrepreneurship events
Chemical and Biological Engineering recognized in two recent entrepreneurship events
May 17, 2022 - by Kim Delker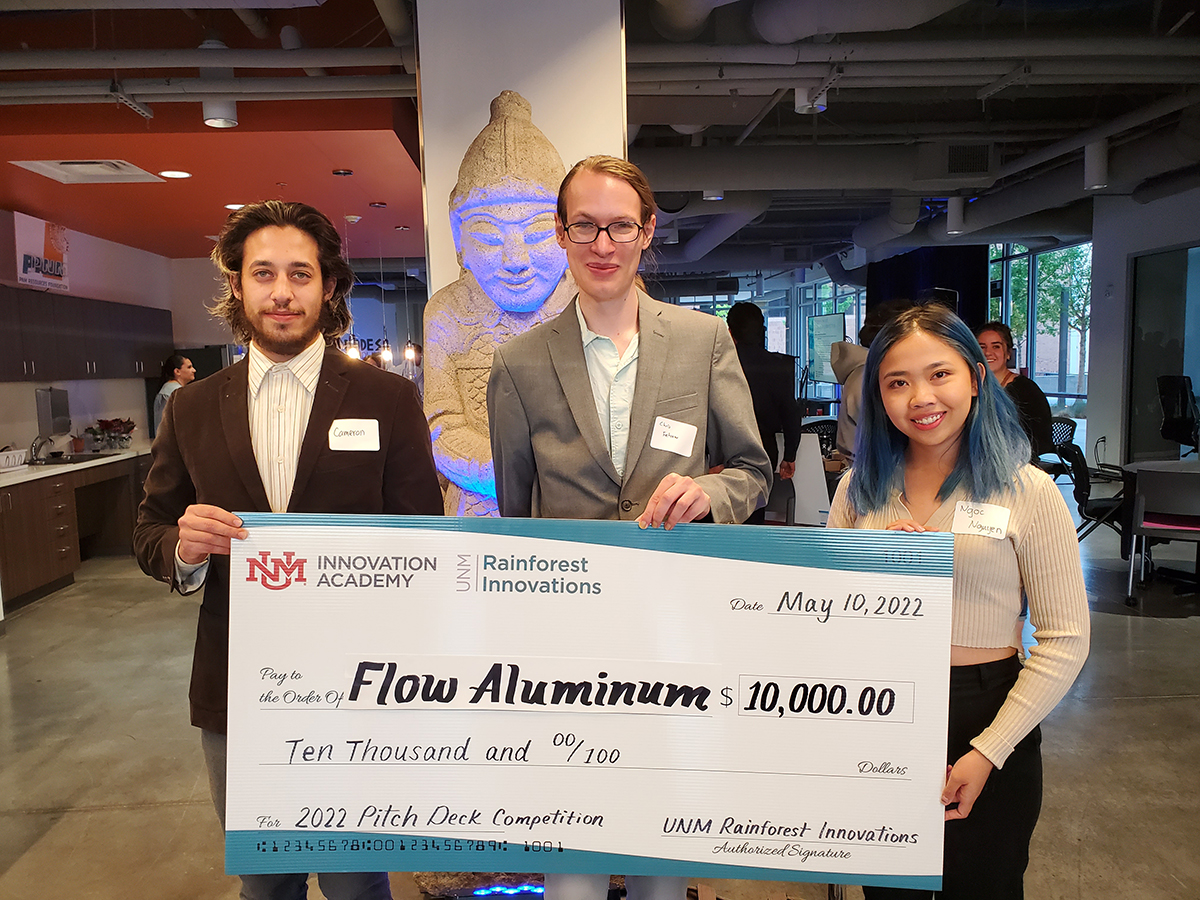 It's well-known that the Department of Chemical and Biological Engineering at The University of New Mexico is highly regarded for its research activities, but recent honors prove that the students and faculty are also translating those discoveries into the marketplace.
And three students in the department— Chris Fetrow, Cameron Carugati and Nogc Nguyen — won first place at the Pitch Deck Competition, sponsored by UNM Rainforest Innovations and Innovation Academy. The winning team presented "Flow Aluminum – Aluminum Air Battery for Grid Storage Energy."
The students, studying with Shuya Wei, an assistant professor of chemical and biological engineering, won $10,000 at the May 10 event.
Placing second, and winning a $5,000 prize, was a team from the Department of Mechanical Engineering. Elias Rosales-Zaragoza presented "LEGARD – Lower-Extremity Guided and Assisted Rehabilitation Device." This project also was a winner at the annual biodesign contest in December.
Finalists presented a 10-minute pitch deck in front of a panel of investor judges to sell their early-stage venture.
And on April 26, UNM Rainforest Innovations hosted its annual Innovation Awards, recognizing the accomplishments of UNM inventors. This year's honoree list included a large number from the School of Engineering, and the department with the largest number of issued patents this year was the Department of Chemical and Biological Engineering.