UNM Mechanical Engineering research featured on journal cover
September 22, 2022 - by Kim Delker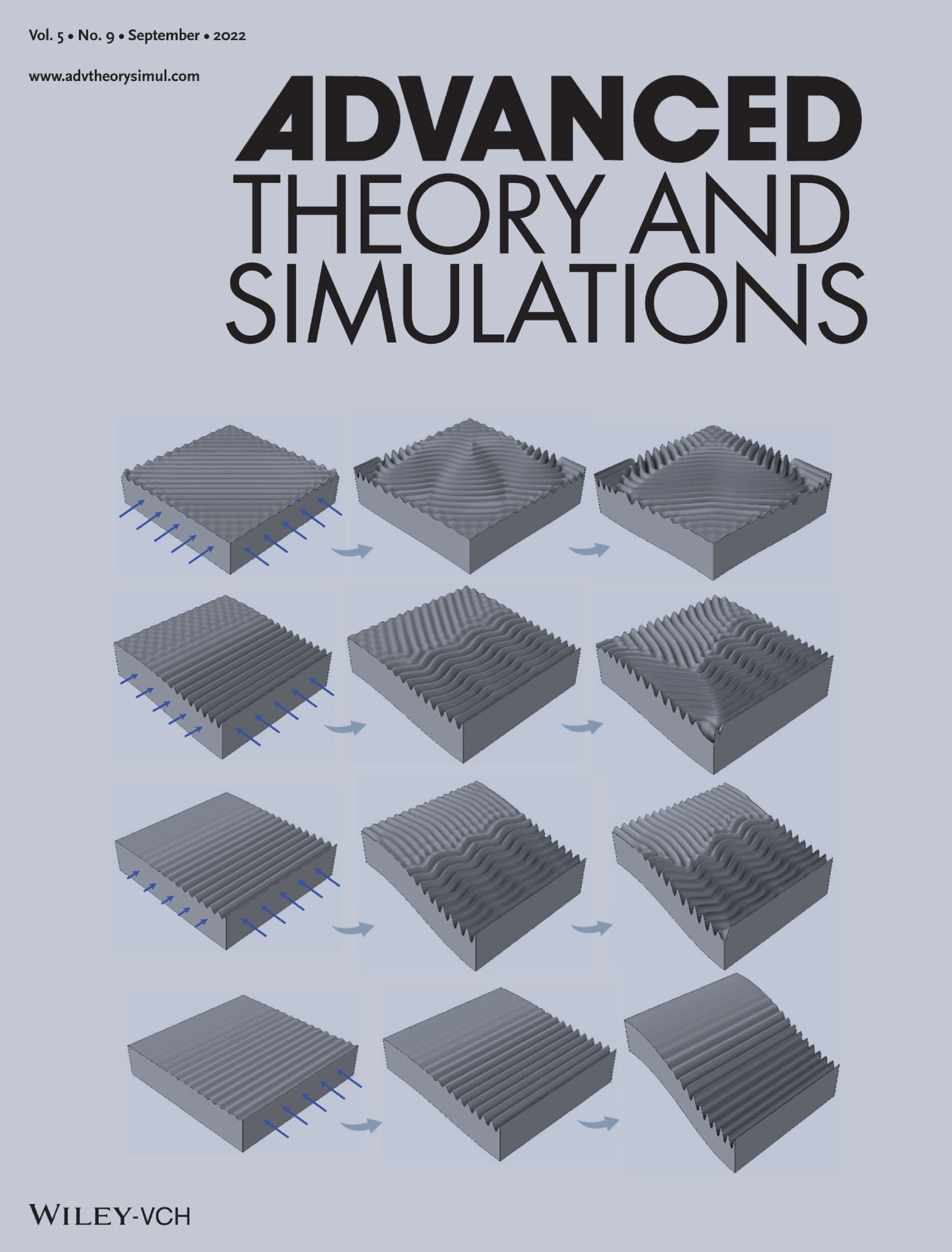 A University of New Mexico Department of Mechanical Engineering research paper published in the September 2022 issue of Advanced Theory and Simulations was selected as the featured article on the journal cover page.
The journal belongs to the high-impact "Advanced" journal series published by Wiley-VCH, and it focuses on the development and application of theoretical methods, modeling and simulation approaches in all natural science and medicine areas.
The article, titled "Surface Wrinkling versus Global Buckling Instabilities in Thin Film-Substrate Systems under Biaxial Loading: Direct 3D Numerical Simulations," was authored by Siavash Nikravesh, research assistant professor, and Yu-Lin Shen, professor and chair, both in the Department of Mechanical Engineering at UNM, along with Donghyeon Ryu, associate professor of mechanical engineering at New Mexico Tech. The work is a part of Nikravesh's doctoral dissertation research at UNM, supervised by Shen. The research project was supported in part by NASA and PNM Resources Foundation.
In this article, the authors reported a computational strategy to directly simulate complex surface wrinkles and structural buckling of the thin film-compliant substrate structure, covering the entire biaxial loading spectrum and providing mechanistic rationale for the evolution of local wrinkle configurations mediated by global buckling. This new approach overcomes current computational challenges and can be utilized in the design and analysis of flexible optoelectronic and energy devices, self-organizing mechanisms, and novel composite structures.