Faculty, graduate students invited to sign up for Coffee with the Dean
September 7, 2023 - by Kim Delker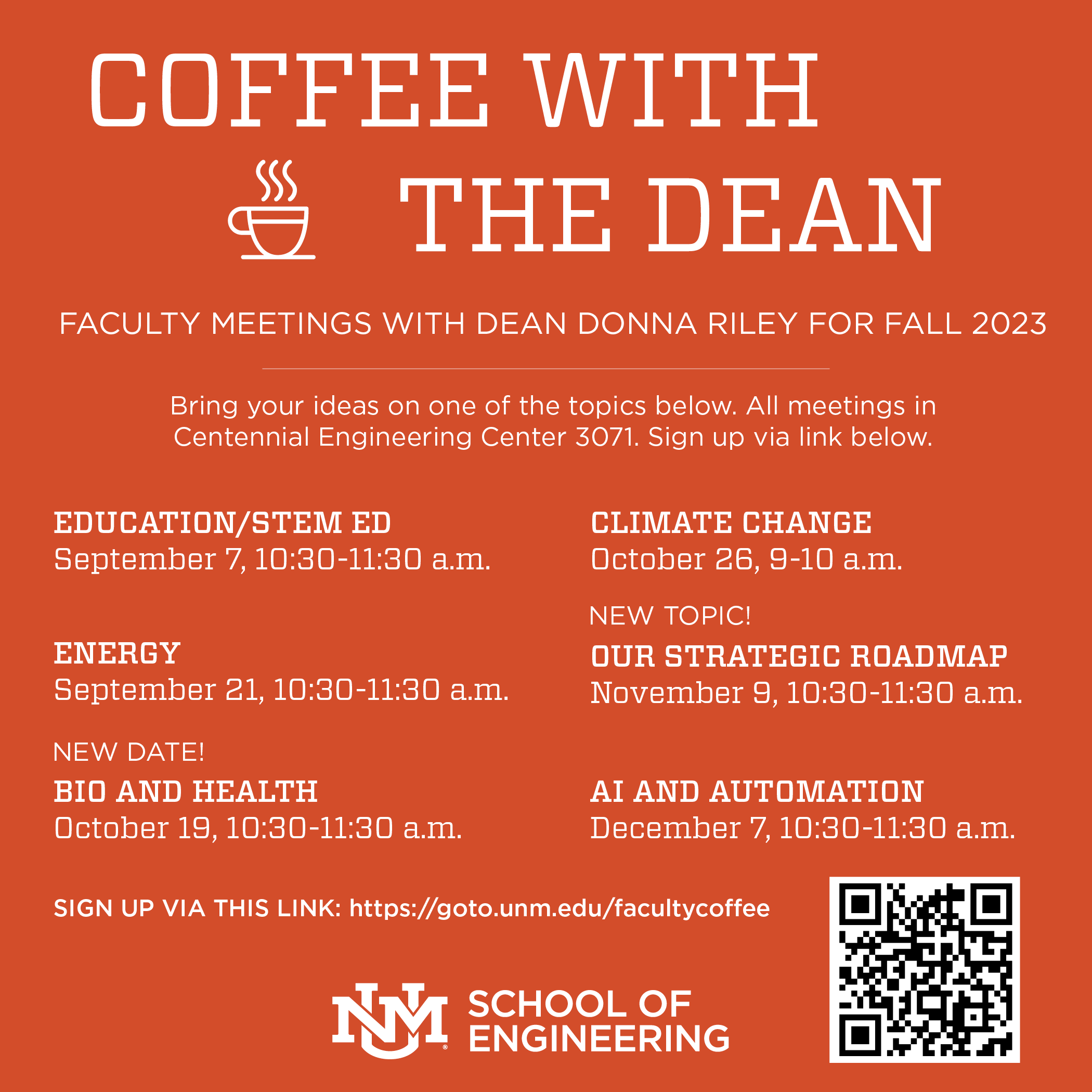 Donna Riley, Jim and Ellen King Dean of Engineering and Computing, is holding a series of one-hour coffee meetings with School of Engineering faculty and graduate students in an effort to solicit feedback and ideas.
The faculty sessions are open to all faculty in the School and are focused on specific topics on different dates. Topics include education/STEM ed, energy, bio and health, climate change, entertainment, and AI and automation. The graduate student sessions are open-topic.
Those interested in participating are asked to sign up at the following links:
Faculty sessions: https://goto.unm.edu/facultycoffee
Graduate student sessions: https://goto.unm.edu/gradstudentcoffee
There are also plans for the dean to hold a luncheon for undergraduate students this semester.