COSMIAC Funds
Thank you for considering a gift to support COSMIAC. Your gift today influences the future of our students, our communities, and our world.
Suggested Funds
COSMIAC Support Fund
---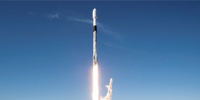 This fund supports the Configurable Space Microsystems Innovations and Applications Center (COSMIAC) mission of conducting research in aerospace and government applications.
---