Golden Graduate Reunion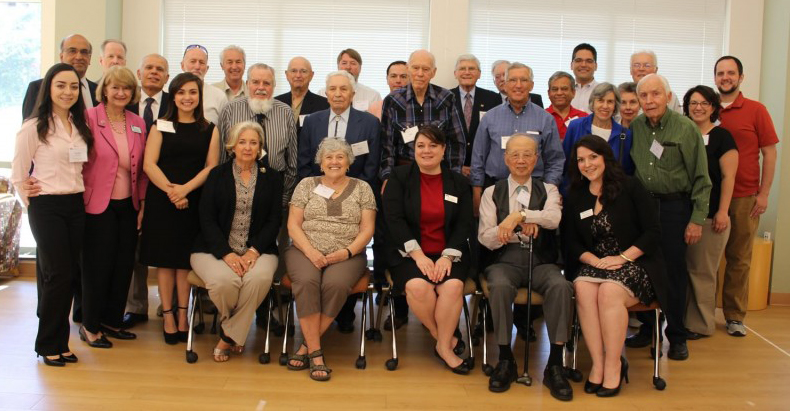 Each year, UNM Golden Graduates - the class celebrating its 50th anniversary- are honored.  In 2018, the UNM School of Engineering and the Alumni Association will be honoring those alumni who graduated in 1968. We are excited to have you join us for a weekend full of fun and friends.
In addition to participating in the UNM Engineering activities you are also invited to attend events the UNM Alumni Association will host. To find a full list of those events, please visit the UNM Alumni Association website. 
---
Engineering schedule of events: 
Friday, May 11, 2018
Engineering Golden Graduates Luncheon
UNM, Main Campus
Centennial Engineering Center, Robert J. Stamm Commons
Free parking directly in front of our building with barricaded spots.  (Please look for student and barricades.)  Here is a map to help you find the location. 
11:00 a.m. Check in, Photos, and Conversation
11:30 a.m. Luncheon starts
1:00 p.m. Group photos and Centennial Engineering Tour
1:10 p.m. Optional- Farris Engineering Center Tour (newly-transformed space)  Find out more on the space and naming opportunities 
---
Saturday, May 12, 2018
Optional: UNM Engineering Convocation (Graduation)
Dreamstyle Arena (the Pit)
7:00 p.m. Convocation starts
For questions or more information please contact Courtney Holmes at (505) 277-0664 or courtg@unm.edu